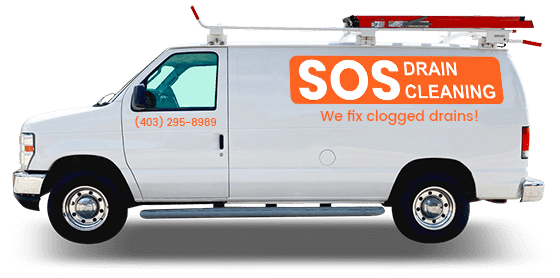 Why We Offer Calgary's Best Drain Cleaning Services
At SOS Drain Cleaning, we're proud to offer homes and businesses the most effective, highest quality and most affordable drain cleaning service in Calgary. 
Our mission from the beginning has been to ensure that property owners can rest easy because they know we'll take care of all drain and plumbing problems - for valuable prices! We believe that everyone should have access to drain cleaning services, so our prices are cost-effective and affordable for all. 
Our technicians are highly skilled and trained, licenced and insured, and most importantly, adhere to and exceed the industry's highest standards, thereby guaranteeing a high-quality service. Such is the experience and knowledge of our team that we can easily handle all residential and commercial drain cleaning. 
Whether you have a house, condo, apartment, or business, we'll fix your clogged drain quickly and affordably. We're the drain cleaning, clog removal, and plumbing specialists that will make a difference to your home or business. With our drain services, you're getting the best experts in the business. 
Here is why you can trust SOS Drain Cleaning:

"James just solved our drain problems. I give him a 15 out of 10 for customer service, going extra mile and being very knowledgeable. Good job, James. We have several homes in Calgary and will be calling on you for our future business."
Barbara C
homeowner

"Thank you so much for being professional but also customer service oriented. I've dealt with a lot of tradespeople and there are far and few like you and SOS Drain Cleaning. I really appreciate you guys going the extra mile and attempting to figure out the problem."
Steven B.
landlord

"We have just moved into a new home and discovered that the drain was clogged when our basement flooded. Colin came to help us out as scheduled and did not leave until we were all sure that we had proper drainage. He was very friendly and professional and we are very grateful for him! Highly recommend."
Lindsey Warren
Via Facebook

"Scott D was great. Friendly, thorough, he got the job done. The rates were transparent, they were responsive and on time. I'll call them first ever time."
Aron Klassen
Via Google

"Professional quality services, trustworthy. Very fair price. Not trying to sell unnecessary services. I called SOS, problem solve promptly at a fraction of the price. I would strongly recommend SOS for all plumbing need, it will save you time, money, and stress free. Thank you for all your help!"
Thuy Pham
Via Google

"Call SOS first if you have a plumbing emergency. It will save you time. We had an after hours sewage backup and called multiple places to receive voice-mails, promises of a 1/2 hour callback or just flat out refusals to come out. SOS was the only company who responded and Ricardo showed up in less an hour. The initial person on the phone was great and Ricardo was amazing and fixed our sewage backup. He was persistent in his work and stayed until the job was done. He was informative and pleasant, especially given the fact that it was 4am. As new homeowners we will only use these guys. The bill was so low that we didnt even have to make an insurance claim."
Rachelle and Sue
Via Google

Miranda L.
Small business owner

"Thank you very much for excellent customer service!! Greatly appreciated."
Rita T.
homeowner

"Thanks for the great and speedy service!"
Donna G.
homeowner

Your Only Choice For A Calgary Drain Cleaning Company
You can rely on SOS Drain Cleaning's friendly plumbers and drain technicians to promptly and affordably take care of your slow drains and plumbing problems and affordably and with no call-out fees. When you consider our high-quality results (did you see the ratings?), reliable and highly-trained technicians, and our variety of drain cleaning services, why would you choose anyone else?
Contact SOS Drain Cleaning today - we're ready to launch into action for you. We serve all areas of Calgary, including:
We also travel within a 40 km radius of Calgary, including: