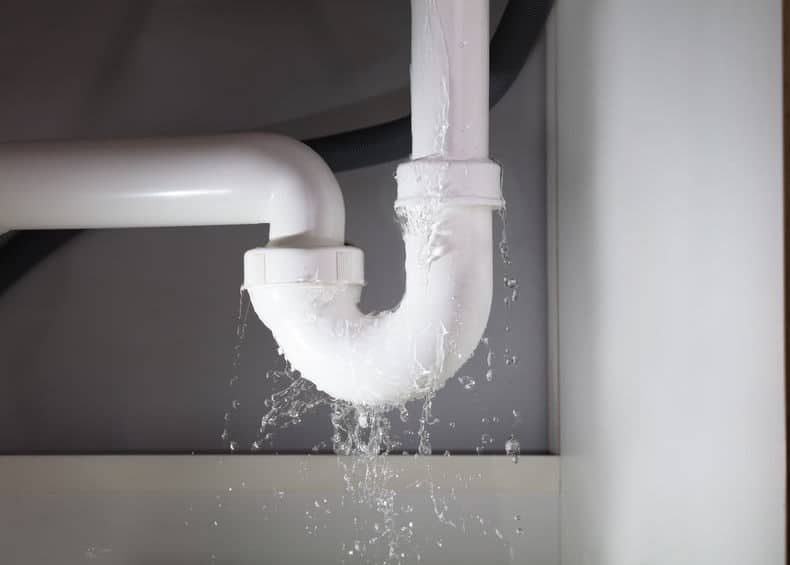 Your kitchen sink is subjected to a lot of use throughout its lifetime. Drain cleaning in Calgary is extremely important because a clogged drain is a major inconvenience. It can become frustrating quickly. To avoid blockages, you should make sure that you clean them regularly. It is important maintenance that you need to follow to prevent a clog. The grease buildup, soap scum, and food leftovers can lead to blocked drains and bad odours when left alone. Clogs and odours are frustrating at best and damaging at worst.
The first step in clearing a clog is knowing when you have one. You have a problem when you find that water is not draining at all or is draining slowly. Clogs are frustrating because they disrupt your everyday tasks. It becomes difficult to cook and wash up when your sink barely works. You might have a clogged drain which includes overflowing water coming back, a nasty smell from the sink's drain and water taking longer to empty from the sink. In these situations, you might need to opt for a drain cleaning professional in Calgary so that you can get rid of the issue quickly, without having to get your hands dirty.
DIY Calgary Drain Cleaning
Before you call a drain cleaner, you can try a few Drain Cleaners you can make at home.
Baking Soda and Vinegar is an easy homemade drain cleaner that you can try out. First, pour a 1/2 cup of baking soda down the drain, followed by a 1/2 cup of. After running theand vinegar, plug the drain and let it sit for 1 hour. Finally, pour a pot of boiling water down. You can repeat this process as many times as you like.
Baking Soda and Lemon is similar to the previous one; we replace the vinegar with lemon juice and follow the same steps. Lemon can be better if you can't handle the strong smell of vinegar.
Another method you can try out is Salt, Borax and Vinegar. First, pour 1/4 cup of salt down, next follow it with 1/4 cup of Borax and then a 1/2 cup of vinegar. Finish with a pot of boiling water and let it sit for an hour or until it clears, run hot tap water to rinse any remaining solution.
Plumbing Services Calgary
If these methods don't quite fix the problem at hand, your situation may run deeper than a bit of food buildup. Call a professional to complete your drain cleaning in Calgary for the most comprehensive and convenient solution.
With 25 years of experience, SOS Drain Cleaning knows how to offer amazing plumbing services in Calgary. Whether you are looking for drain cleaning, sewer backup repair, hydro jetting or other general plumbing assistance, this team of professionals is here to help. Contact SOS Drain Cleaning today at 403-295-8989 for service in Calgary, Cochrane, Airdrie, Okotoks, Chestermere and more!